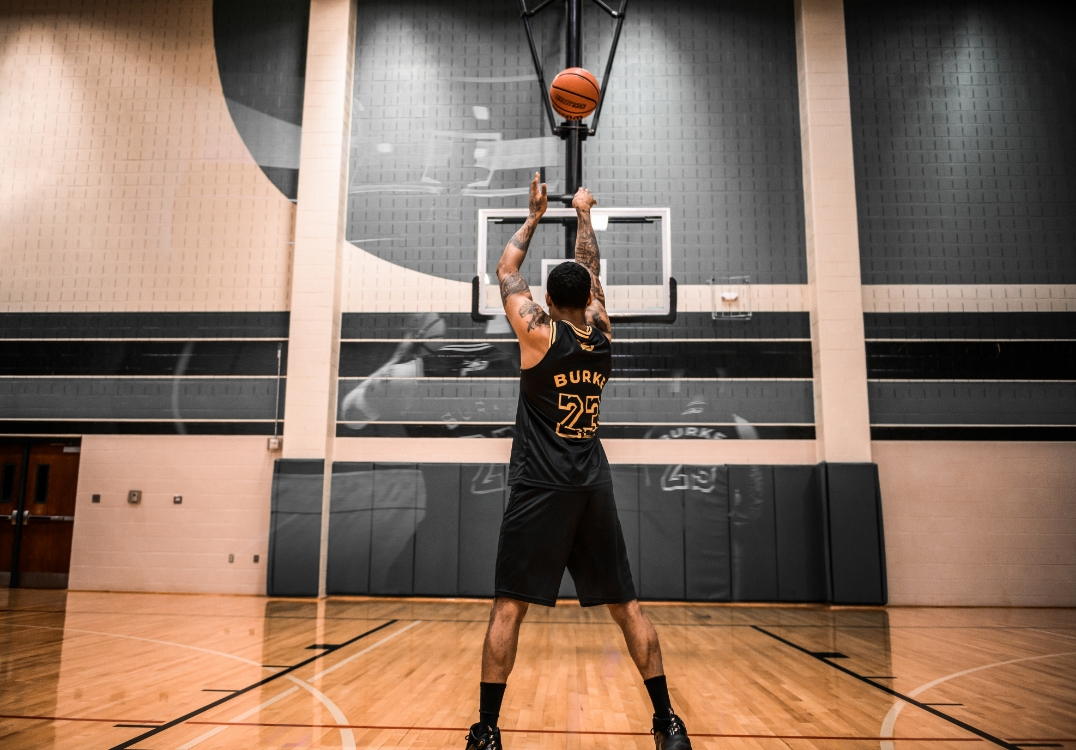 ABOUT
Trey Burke was drafted by the Minnesota Timberwolves with the 9th overall pick in the 2013 NBA draft and immediately traded to the Utah Jazz. He has also played with the Washington Wizards, New York Knicks and Dallas Mavericks. He played college basketball for the Michigan Wolverines of the National Collegiate Athletic Association (NCAA). As a sophomore during the 2012–2013 season, he was awarded National Player of the Year and led the Wolverines to the championship game of the 2013 NCAA Men's Division I Basketball Tournament.
After being traded to the Jazz, Burke suffered a broken finger late in the preseason. He missed almost a month of the regular season before making his debut. He became a starter in his third game with the team. As an NBA rookie, Burke won the NBA All-Star Weekend Skills Challenge and went on to finish third in the NBA Rookie of the Year Award balloting. He now plays as Point Guard for the Philadelphia 76ers as number 23.
PlayMakar muscle stimulation is a game-changing modality for basketball players, from beginners to the pros—just ask Dallas Mavericks point guard Trey Burke. His NBA career started with the Utah Jazz in 2013. Since then Burke has played for the Washington Wizards, Westchester Knicks, and the New York Knicks and Dallas Mavericks before taking his current position with the Philadelphia 76ers.
SIGN UP TO BECOME A #PLAYMAKAR
Stay up to date on new rewards, deals, announcements, motivational content, and new products to be the best athlete you can be.
I AM A DIFFERENCE MAKER, A BOUNDARY BREAKER, A GAME CHANGER, I AM A PLAYMAKARTM