Training Recovery Tips
If you want results, you know that you need to plan a hard workout. Training isn't meant to be easy—it's meant to challenge an athlete and lead to a rewarding payoff. But if you want to create a truly successful and well-rounded training routine, you need to invest time in post-workout training recovery too. The body works hard when you're training, and good tools for training recovery are the best way to help muscles heal and get them ready for next time. Here are some tips and tricks on how to recover from an intense training session.
Recovery Weeks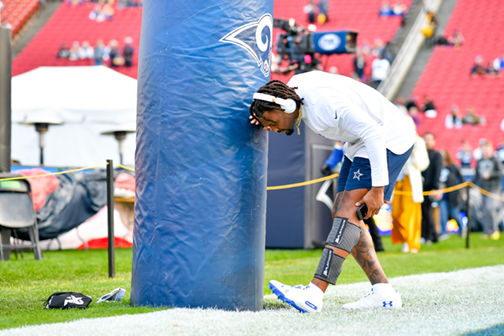 If you're a determined athlete who is reaching for a goal, you might be tempted to overtrain. It's easy to feel like you're on a roll, and to push yourself through a workout when what you really need is rest. Your muscles actually experience tiny tears in them when you exercise them. These tears then heal, causing the muscles to grow bigger and stronger. But they can only do so properly if you know when to rest and when to push harder. To help create a rest and recovery routine, plan a week every three weeks where you cut your workout in half.
Use EMS or Electrical Muscle Stimulation to help Recover Muscles Faster
Electrical muscle stimulation is a great way to enhance and even expedite training recovery. This portable, over-the-counter form of electrotherapy allows athletes to stimulate the muscles even when they're resting. This is done by applying electrode pads to the skin, which send gentle electrical stimulations to the muscles. When in use, EMS contracts and relaxes the muscles and also increases the blood flow to the muscles. This prevents atrophy, helps fight muscle soreness, and aids in recovery. Since some EMS devices are portable, this method of recovery is accessible for all athletes, even those who are constantly on the go.
Eat Right
It's no surprise that nutrition plays a big part in training recovery. It matters what you eat before as well as after your workout. Beforehand, you should be feeding your body complex carbs and lean protein. This protein will fuel your system throughout the workout as well as after. Eat an hour or two before the workout to avoid stomach cramps.
When the workout is finished, you can aid your muscle recovery by sending more nutrients their way. Your body needs at least another 20 grams of protein at this time. Packing whey protein shakes in your gym bag is a quick and easy way to meet this need.
Sleep Well
If you think you can live a healthy active life on six or fewer hours of sleep per night, think again. Sleep isn't just for relaxation. Our bodies use sleep as a time to heal and recover. If you're depriving yourself of the sleep you need, you're cheating yourself out of this recovery time. Plus when you're fatigued you are more likely to injure yourself when you are training. If you want to have the most effective workouts possible and the best training recovery, shoot for at least eight hours of sleep per night.